Silicone rubber is recognised as one of the most versatile materials, which also makes it one of the most popular. A range of industries use it to improve their processes and increase the lifespan of manufactured products. Its many positive qualities make it ideal for use in the energy generation industry.
Which industries come under energy generation?
Energy generation is a huge sector, encompassing a range of industries. Any organisation involved in the production and sale of energy comes under the umbrella of energy generation, which means that it includes the following:
Traditional energy, such as the collection and distribution of firewood

Nuclear power, like nuclear fission, decay, and fusion

Fossil fuels, including oil companies, coal businesses, and natural gas organisations

Electrical power, such as electrical generation and power distribution

Renewable energy, including hydroelectric, wind, solar, and alternative fuels
How does the energy industry use silicone rubber?
Silicone rubber is suited to many different environments, making it ideal for use by the energy industry. It is versatile and durable, capable of withstanding the harshest conditions without compromise, and the variety of shapes it can take means that the energy industry uses it in different ways.
The solar industry has a strong focus on longevity, making silicone rubber an ideal product. It has proven especially useful in the creation of solar panel membranes. Silicone rubber sheets can be manufactured to different specifications, thicknesses, sizes, and to specialist grades if required.
The long lifespan of silicone, as well as its ability to flex, elongate, and resistance to tearing, provide the elasticity needed for solar panels. Using silicone rubber sheets, solar panel membranes can withstand the pressure used to bind solar cells together.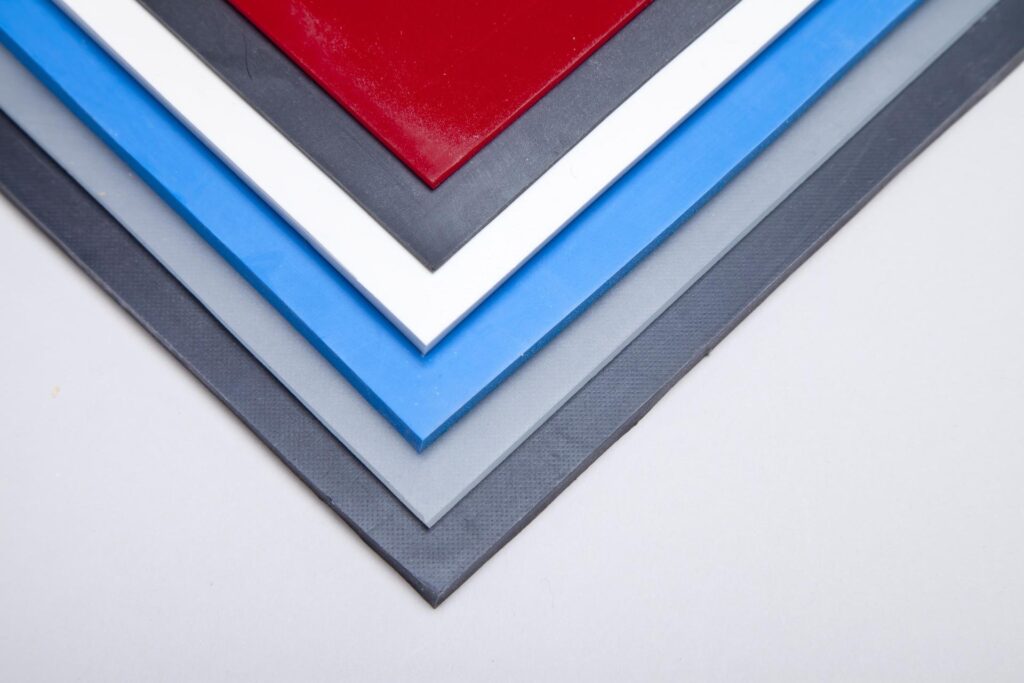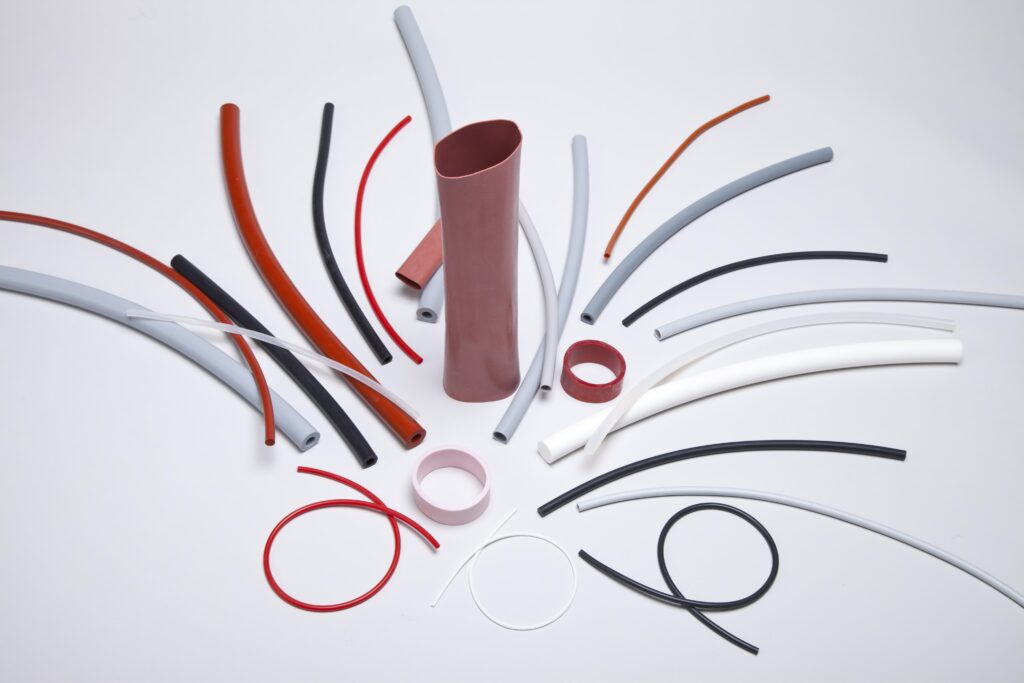 Silicone hose for wind turbines
Rubber tubing is suited for any purpose, environment, or circumstance. Available in a variety of sizes with different specialist grades available, it is no wonder that the wind power industry utilises rubber tubing for hoses.
Our high-quality silicone has a high tensile strength, meaning that it will not split, helping to extend the life of your turbine and reduce costly downtime. Depending on your needs, we can create silicone hoses for wind turbines from 0.5 mm inside diameter up to 100 mm outside diameter.
Rubber seals in oil and gas industries
The demand for natural resources that are extracted by oil and gas companies is increasing. With rigs across the world from cold Siberia to the hot Middle East, the fossil fuel industries need the right materials to withstand not only the vast temperature ranges but also the pressure that the material will be exposed to.
Rubber seals are ideal for this. Silicone seals are capable of withstanding great amounts of pressure without cracking or tearing, and the extreme temperature ranges make them perfect for use in certain machinery on oil and gas rigs.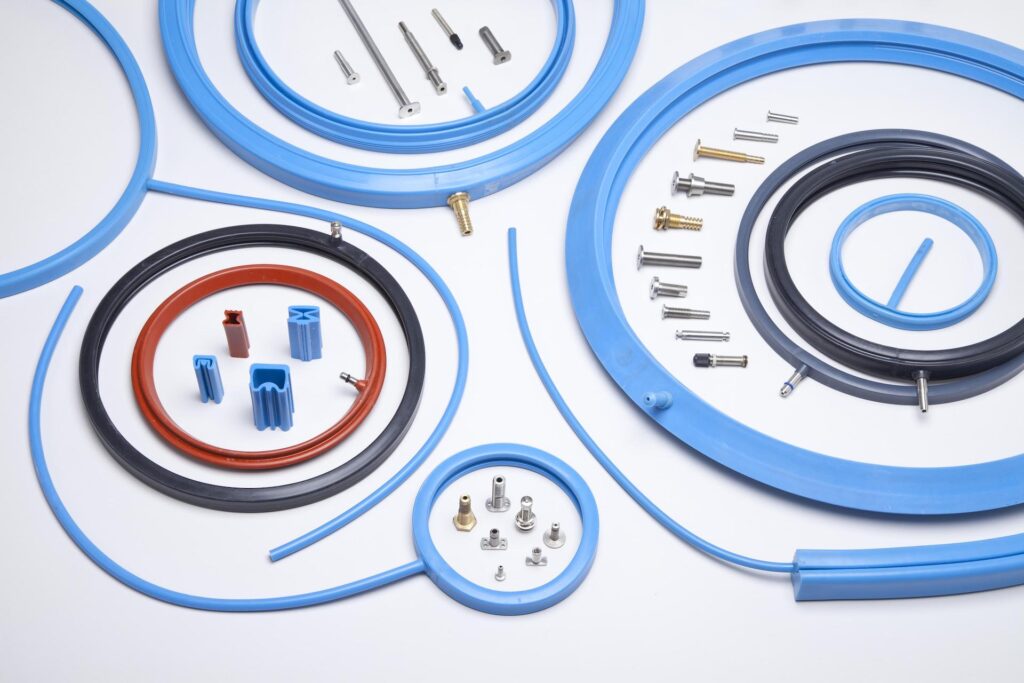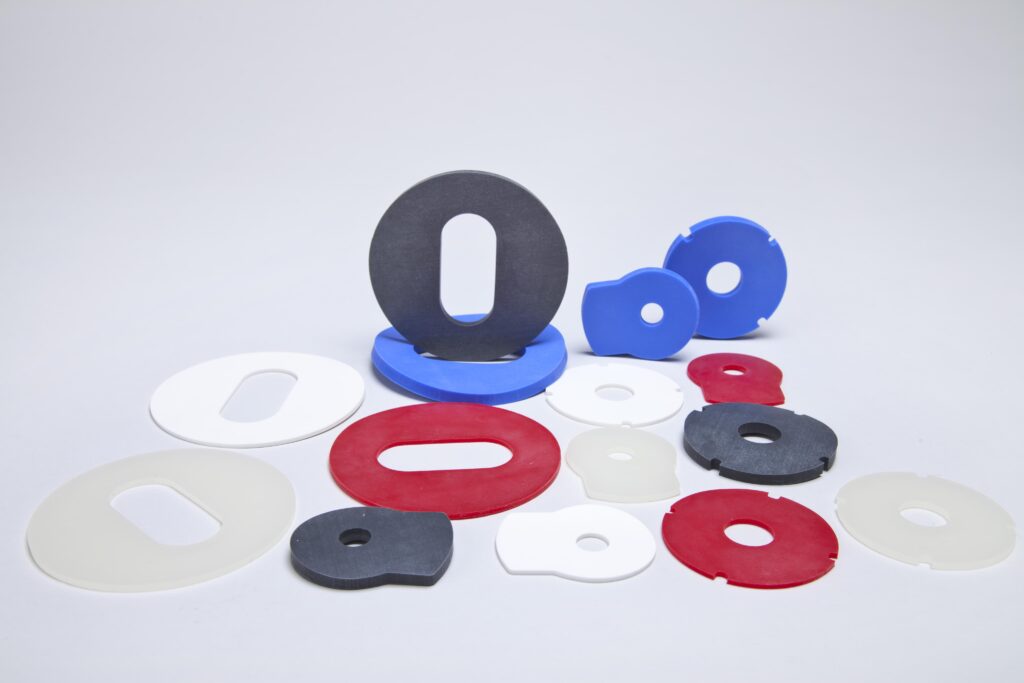 The world is changing, and while we move towards clean energy production, the demand for nuclear power is still present. It is important for nuclear power organisations to use the right materials to extend the life of their operations and prevent potential hazards.
One of the most popular silicone products we produce for nuclear businesses is the rubber gasket. Silicone is perfect for gaskets, creating the tight seal required to repel materials. With extreme resistance to temperatures, UV and ozone properties, and chemical resistance, we create numerous nuclear gaskets.
Is silicone eco-friendly?
Silicone rubber is widely used in different industries, especially in energy generation. Not only is it extremely versatile as a material, but it also is longer lasting than many other options and more durable.
Is silicone eco-friendly? It is considered to be a better option than plastic alternatives, as it enables businesses to act more sustainably. Manufacturing silicone doesn't require mining, and while it is not biodegradable, it can be recycled. This makes it one of the best choices for businesses.
Are you an organisation in energy generation looking for the perfect solution? We can help. Contact the Viking Extrusions team to find out more.